Biography
Writing an biography is a difficult challenge as it is tough to be objective when reflecting on ones own journey on this wonderful road called life. I wanted my readers to know how and why I chose real estate as a career and how it has turned out to be the best choice I have ever made.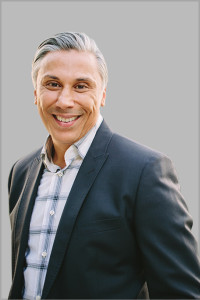 They Say -
Love what you do and you will never have to work again.
Love who you are with. This gives you the best chance to achieve happiness and I add,
10 years from now you will regret more the things you didn't do more than the things you did and that the price of discipline is always less than the pain of regret.
I have always had a passion for real estate and being an investor landlord has proven the wisest decision I have made both personally and professionally. Everybody needs housing whether they rent or own. It goes up in value every year while you build equity and pay down your mortgage, thus it is truly dual purpose. Real estate provides the highest returns, the greatest values and the least amount of risk. "Don't wait to buy land...Buy land and wait". The most successful people in the world have accumulated their wealth through real estate. Land is the only sure investment over time.
My passion for real estate led me to visit open houses and developer showrooms where I was constantly approached by the agents/sale staff who constantly asked "Why don't you become an agent as you will be perfect and you will absolutely love it". Were they ever right and I forever thank them for that! I got licensed and I never looked back. A great share of my business is now through referrals from my existing clients. What an honor. I am very pleased to say that I have the same enthusiasm I poses that very first transaction in that first year, today as I love what I do! I have realized that business is all about relationships, being genuine and providing the absolute best value to your clients is the most important. Everyday has new challenges and such is life. Dealing with people is a gift. Making a real difference in another persons life is truly a blessing that I am forever grateful to be in a position to have an opportunity, to make such an impact.
It is wholeheartedly gratifying to see clients, who have become my life long friends, comment on appreciating the value, knowledge and passion in the service I provided during our time together. We definitely build memories that last forever.
Let me go out of my way to fulfill your dreams.
In case you have any specific questions as to how I may be of service to you or anybody you know in meeting their real estate needs, please call me at 778.322.5040 or email at soldbysaleem@gmail.com